Join the WALL token pre-sale and earn a lot of money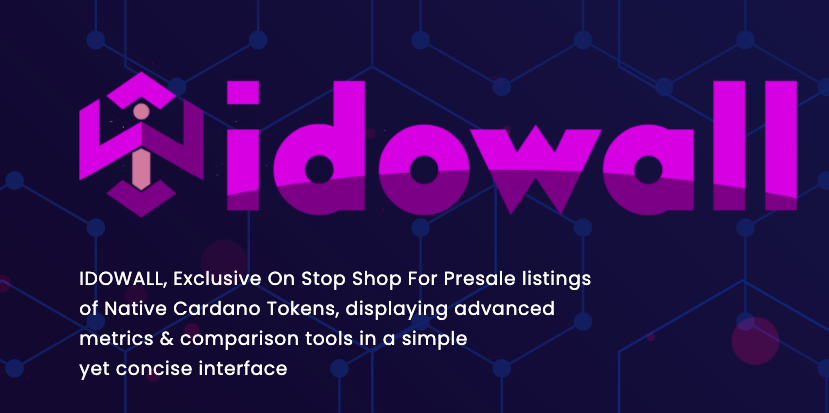 IDOWall offers a variety of investment options that add value to the average investor. Today we will be talking about this platform focused on fundraising and the use of Initial DEX Offering (IDO) as an effective tool for the development of projects worldwide, are currently in the process of pre-sale of tokens, stay until the end and find out how to participate.
What is IDOWall?
It is a platform that offers access to multiple platforms for launching cryptocurrency-based projects in order to raise funds in initial processes, called (IDO) Initial DEX Offering which are nothing more than fundraising methods that are carried out through the use of tokens or cryptocurrencies for participation in the project in question.
IDOWall goes to the next level and allows interconnection between various platforms to offer users a wide range of investment options hand in hand with advanced metrics and comparison tools in a user-friendly interface. The objective of this platform is to simplify fundraising processes, offer security and guarantees to both projects and investors, and accelerate the construction of innovative projects capable of providing great solutions worldwide.
What are the advantages of IDOWall?
Interconnection: facilitates the purchase of tokens on multiple platforms from a single location. IDOWall is composed of more than 5 launching platforms using the Cardano blockchain.
Strict validation methods: given the existing problems in the cryptographic world and persistent scams, IDOWall focuses on creating rigorous and specific methods to verify the validity of a project that could include, among others, verifying the twitter, telegram, discord, of each project.
Actual information: through the IDOWall platform you can observe in detail the most important information of each project, such as the DOX status of the equipment / KYC, description of the total supply project, among other relevant things.
Passive income: holders of the platform's native token (WALL) can earn income on a regular basis simply keeping the token in their accounts. The token is also used to access IDOWALL Pro and all its features.
Simple interface: IDOWall is "simple but concise" offering everything you need in a single platform, this is thanks to its ability to create an effective ecosystem in which you can visualize advanced metrics and comparison tools at all times.
What is the native token of the platform?
Known its acronym (WALL) is the native token of the IDOWall platform that has been built on the Cardano blockchain and is used as a subscription method to access pre-sale listings and provides access to the platform's exclusive analytical tools. It has a supply of 10 million tokens which will be distributed as follows:
Advisors: 400.000 (WALL)
Team: 1.000.000 (WALL)
Seed sales: 2.000.000 (WALL) Finalizada.
Presale: 1.500.000 (WALL) En curso.
Public sale: 1.000.000 (WALL)
Staking: 1.000.000 (WALL)
Liquidity: 1.200.000 (WALL)
Wallet blocked: 1.900.000 (WALL)
How to join the WALL token pre-sale?
It is important to note that the token allocation for the pre-sale is equivalent to 15% of the total existing supply, i.e. 1,500,000 (WALL), the minimum purchase will be 100 (ADA) which is about $110 and the maximum purchase will be 10,000 (ADA) which is equivalent to approximately $10,400.
Steps to follow to join token pre-sale:
Buy ADA tokens in the exchange of your choice..
Send ADA to your YOROI Wallet address, which you can download from the link below. https://yoroi-wallet.com/#/
From your YOROI wallet you must send to the pre-sale address below.
addr1q9c83vy3rwye8n3hchlfe0uqpkjcs4yh9zu03mmg4s9x39qfjuuhw9lfl2jjmmplj2a3reg5p40mt9kmulkay8sxufzqre3maw
For more information visit the following link and access the pre-sale process from the official IDOWall.com website.
Attention: the procedure should be performed as described. Do not send ADA from the exchange to the pre-sale address.

In conclusion
If you are passionate about finding investment opportunities and the next cryptocurrencies that will make a x100, then IDOWall is a platform that can offer you what you need to gain a competitive edge in the world of digital assets.
Investments in initial periods, although they are the most risky, are the ones that can bring you the highest percentage of profits, that is why with the use of the tools offered IDOWall and a little knowledge to invest wisely you can take your investment capital to the next level.
Don't think twice and join the presale at IDOWall!
For more information visit their official social media links.
 Twitter: https://twitter.com/idowallprojects
Telegram: https://t.me/idowall
Medium: https://idowall.medium.com/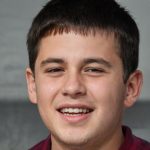 I'm a leading crypto author with over 10 years experience in the industry. I have been featured in numerous publications and am a regular speaker at major crypto events. I'm also the founder of Crypto Academy, which is dedicated to providing education on all things crypto.