CoinSwap Space Continued Growth Sees New TRX/BNB Farming Pair Added With Massive Initial APY
CoinSwap Space is a comprehensive suite of DeFi products offering its users a plethora of ways to invest
TALLINN, Estonia, June 8, 2021 – 5 pm CET, this Tuesday the 8th of June sees CoinSwap Space launch a TRX/BNB pair on their decentralized exchange. The new pair presents a great opportunity for DeFi investors to earn massive returns. Sky-high APY will be offered to incentivize users to add to the liquidity pool in the first few days after launch.
The TRX/BNB pair is just the latest in a long line of new offerings that CoinSwap has made available, showing already very impressive growth for the new platform. It is worth mentioning that rewards are paid out in the platform's native token: CSS.
Despite the recent downturn of the overall crypto market, CSS has performed remarkably well. Its price has in fact doubled in the last 14 days bucking a serious downward trend and potentially offering investors a safe haven in these uncertain times. Liquidity on the platform has also grown more than 60% inside the same period. 
CoinSwap Space is already making a name for itself. Launched in April on the Binance Smart Chain, CoinSwap features a decentralized exchange that offers even lower fees than PancakeSwap (each transaction costing 0.2% as opposed to 0.25%). The DEX is based on the automated market maker (AMM) model, granting investors the facility to add liquidity to pools and to yield farms. TRX, meanwhile, is the native token of Tron, a blockchain-based decentralized operating system. Tron is highly scalable and highly effective in smart contracts. Tron also features a very high transaction rate per second, surpassing both Ethereum and Bitcoin.
Investors who add capital to the liquidity pools upon launch of the new token pair can receive massive initial rewards. The APY for token pairs is calculated based on the CoinSwap algorithm and is dependent on the liquidity added. However, APY on previous token pairs such as CSS/BNB ran into thousands of percent for the first fews days after launch. 
This represents a great opportunity for investors to pick up CoinSwap's native CSS token, which has a hard cap. Similar to PancakeSwap, CoinSwap features a buy-and-burn model, which is funded fees from the exchange. However, the hard cap of the token means that, unlike PancakeSwap's native CAKE token, CSS is deflationary, potentially contributing to its recent impressive performance. 
The BSC Ecosystem is continually growing. The fast transaction times and low fees mean that the Defi solutions offered are more accessible than on any other chain. CoinSwap is currently offering the lowest fees in the Ecosystem and new token launches are a great way to get involved with this exciting new project. 
About CoinSwap Space
CoinSwap Space is a suite of Defi services built on the Binance Smart Chain. It primarily features a decentralized exchange founded on the automated market maker model (AMM) that provides the lowest fees on BSC. CoinSwap users can earn the deflationary CSS token staking and farming capital. Users also benefit from smart routing, guaranteeing maximum yields and the lowest slippage available. 
Website Twitter Github Telegram Group Telegram Announcements 
PR contact: [email protected]
The post appeared first on .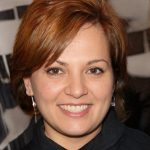 I'm a highly respected and well-known author in the cryptocurrency field. I have been writing about Bitcoin, Ethereum, and other digital assets for over 5 years which has made me one of the most knowledgeable voices in the space. My work has appeared in major publications such as CoinDesk, Forbes, and The Wall Street Journal. In addition to my writing, I'm also an active investor and advisor in the cryptocurrency space.