Potential Moonshots! Dogeboo in Prediction will be a New Phenomenal in Cryptocurrency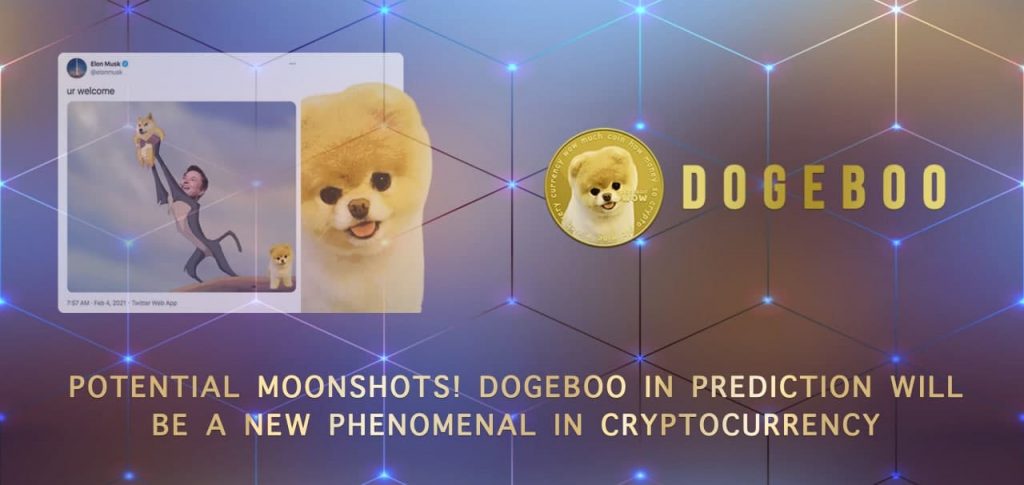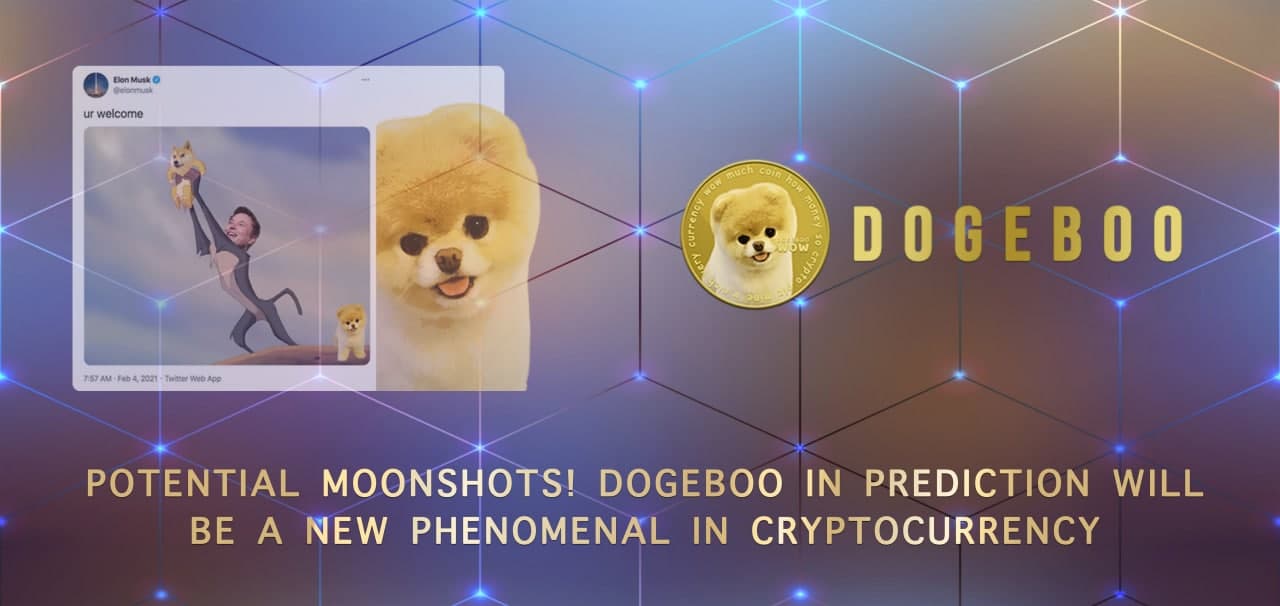 Dogecoin that started out as a joke has now become phenomenal with Elon Musk and Slim Jim investing in it. Last month, the coin was valued at 74 cents and this is a big journey for something that was started just for the hysterics. Dogecoin is now in the top 10 list market caps. 
DOGEBOO is a cryptocurrency that is following in the footsteps of Dogecoin to expand and emerge in this era of digital currency. 
DOGEBOO is inspired the dog Boo. He is known to be the world's cutest dog, until it passed away at the age of 12 on 18 January 2009. It was owned Irene Ahn and has 16 million likes on Facebook as per the latest information. DOGEBOO will continue to carry on the legacy of Boo from social media posts to be the face of a cryptocurrency. 
DOGEBOO is built on the Binance Smart Chain ecosystem.  Unlike Dogecoin, which was created with no specific purpose other than to mock BITCOIN, DOGEBOO is made with the purpose to trade and make a profit. BSC is chosen for this project as it comparatively has less transaction cost and faster block time. 
DOGEBOO has more aims than just being a cryptocurrency. The two main goals of DOGEBOO also known as the DOGEBOO army are the Dogebooland application which will serve as a place to earn money and to have fun with other interactions in it. 
The Dogeboo Trading Bot will serve as the one and the only hub to trade, exchange and make money anywhere anytime. 
DOGEBOO's total supply is 100 Billion tokens. 50 percent supply will be burnt in one year so that only 50 percent remains. As Boo passed away at age 12, DOGEBOO will be burnt 12 times every year and the supply will be reduced. 
The burn percentage of the coin is distributed as follows. 70 percent for the marketplace. 15 percent for Marketing. 10 percent for Development and 5 percent for Volunteering. 
DOGEBOO was created a team of four people. They are Philip Erasmus, Bootoshi Nakamoto, Lewis Hunt, and Beny Parker. 
DOGEBOO is approaching its PRE-SALE this week stay tuned for info. The team member of DOGEBOO will soon announce the details and dates. You can join their TG Group here for the latest news and ongoing developments. 
Visit their website for more info: https://www.dogeboo.com/ 
Follow them on Twitter: https://mobile.twitter.com/dogeboocoin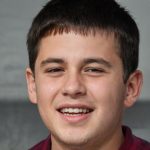 I'm a leading crypto author with over 10 years experience in the industry. I have been featured in numerous publications and am a regular speaker at major crypto events. I'm also the founder of Crypto Academy, which is dedicated to providing education on all things crypto.