Oort Digital: A Decentralized Society for all NFT communities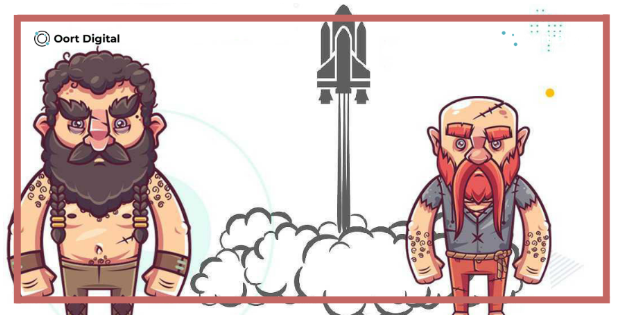 Oort Digital is a Decentralized Society with NFT rental marketplace + RPG Game + Steam-like platform that has been developed to enable you to unlock the infinite utilities of your non-fungible tokens (NFTs). 
The rental marketplace functions enabling you to rent out your NFTs and receive incentives on the same token without having to sell them. This means that you can take advantage of the token's increasing value without exposing yourself to any risk of selling them amid volatility. 
The platform believes there is a huge potential in NFTs, and they want to help people take advantage of it. So they designed their platform for people who wish to rent their digital assets to other users while they sit idle in their wallets. 
As the lender, you can earn interest renting out your digital assets. As the borrower, you can get access to valuable items or services as well as exclusive benefits of an NFT without having to buy them. 
New Features in Oort Digital's V3.0 NFT Rental Marketplace
Oort Digital has officially released V3.0 of its NFT rental marketplace. They've been working hard on its upgrade over the last several months to help better enhance users' rental experience, and it's a further step toward achieving the final Oort Digital vision: Become a Decentralized Society to unlock endless utilities to your NFTs, and bring all NFT communities together. 
1. Improved User Interface With A Steam-Like Dashboard 
Their V3.0 NFT rental marketplace has improved navigation and a fresh new style. In addition, the redesigned page has a cleaner and simpler web interface, providing users with a better user experience than previously. 
The dashboard highlights the use cases, ratings/comments, borrowing costs, competitions, tournaments, events, and news for various 3rd-party NFT collections across several categories ( gaming, finance, art, music etc.) Users may swiftly browse through various collections and borrow the NFT with a single click.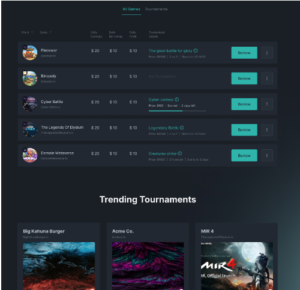 2. Support BNB Chain In Addition To Polygon
Aside from Polygon, which they always supported, their NFT Leasing V3.0 now includes BNB Chain. With the growing popularity of Binance-based games, BSC NFTs are becoming extremely popular. As a result, they want to add additional BSC-based games/projects and NFTs to their leasing platform in the future.
3. Zero-Collateral Rental Support for Integrated NFT Collections
Their V3.0 NFT Leasing platform, in collaboration with their strategic partner Envelop, enables borrowers to borrow certain NFTs without requiring any security. 
Oort Digital's NFT Rental Marketplace 3.0 allows borrowers to borrow particular NFTs without having to put up any money. The NFT project must integrate with its SDK in order to offer zero-collateral renting. Anyone may still lend and borrow any NFTs with collateral even if there is no integration. 
For zero-collateral leasing, only Oort Items NFTs (ERC-1155) are presently supported. Oort Heroes NFTs (ERC-721) will soon be available for zero-collateral leasing on the platform. Essentially, anybody may lend and borrow Oort native NFTs to participate in its game without requiring any form of collateral.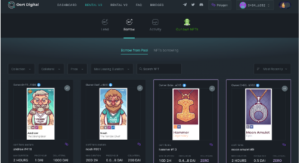 4. Batch Lending Function Support 
Their V3.0 NFT rental marketplace allows customers to fill up a template and upload it to lend out as many NFTs as they like all at once, saving them a lot of time and work. 
5. Solar Storm: Rent-To-Earn (R2E) Leaderboard Competition For NFTs
To reward both lenders and borrowers, Oort Digital will begin hosting regular NFT rent-to-earn leaderboard contests. Several funded projects will be chosen to compete in each contest. The NFT collections of the selected projects will be whitelisted for prizes.
To get started, first select a team, then start lending and borrowing whitelisted NFTs to gain SPARK (loyalty points) and move up the scoreboard.
Finally, depending on the position of their selected squad, the leaderboard winners will get different prizes. The winners can utilize their NFT awards to gain more in the RPG combat and Metaverse in the future.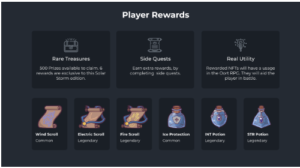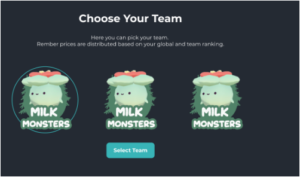 Player vs. Staker (PvS) RPG Battle 
In addition, Oort Digital will release an NFT rent-to-own RPG Battle with a PvS mode. NFT gamers will be able to control a hero character with unique qualities, powers, and weapons thanks to the platform. This will allow users to spend earned NFTs to customize their character's battles, victories, and mission completions, resulting in additional NFTs and tokens. 
To begin, you can choose to be a staker or a player (NFT owner or borrower). 
As a staker, you can build a team of 1-3 heroes as NPCs (non-player characters) to fight with you. Then, in order to powercharge your NPC in combat, you must start lending and borrowing any NFTs on the rental marketplace to generate volume and contribute liquidity. 
Simply put, the more you lend and borrow (rental volume), the stronger your hero NPCs will be in combat, the more likely you will win the battle, and the higher the average prizes you will win. 
To get started, you may buy or borrow heroes and items, then simply play the RPG battle game to proceed. When you win a battle, you'll get OEP and random materials, which you may use to craft new items to sell or equip your heroes with. 
By bringing their NFTs into the game, players will be able to experience and win thrilling prizes.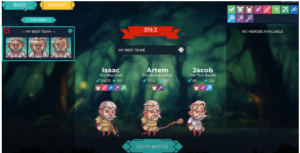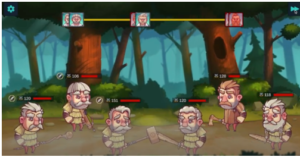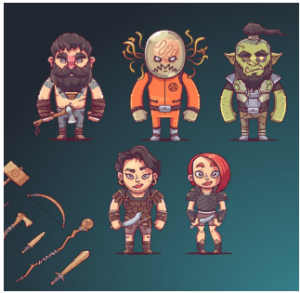 Advertisement of 3rd-party NFTs and Monetization 
With its revised platform, Oort 3.0, the business intends to offer batch listing. This capability may be used third-party projects to list hundreds of NFTs with a single click. 
The platform seeks to monetize itself onboarding various projects in the following way: 
On the price that lenders earn, the platform will levy minor transaction fees. 

Users will also be able to put collateral into the AAVE protocol in order to receive interest revenue. 

The platform will provide the borrowers the majority of the interest money while keeping a share for itself. 
The Oort Metaverse will allow any 3rd party to plug in their metaverse, project, or brand and connect with the ecosystem as part of the platform. 
This will let brands:
Advertise their brands

Develop their own hero clan

Provide players with the option to breed/ mint characters

Create price pools with $OORT

Create mini-games. 
Why Choose Oort Digital?
Oort Digital promises a seamless experience to all of its users and is constantly working on new developments that will indeed push it to become one of the market leaders in unconventional NFT space over time. 
The blockchain-based platform enables the financialization, gamification and interoperabilities of digital goods. The company was founded strategic management experts with experience in both the blockchain and digital entertainment industries. 
Oort Digital's mission is to create a new model for digital goods ownership, making it possible for all users to create passive income and experience one their NFTs with low entry barriers. 
Official Website: https://oort.digital
Twitter: https://twitter.com/oortdigital 
Discord: https://discord.gg/FSutRsnuGD
Telegram Group: https://t.me/oortdigital 
Telegram Announcement Channel: https://t.me/oortchannel 
NFT Rental Marketplace (on Polygon and BSC): https://app.oort.digital/leasing 
Whitepaper: https://docs.oort.digital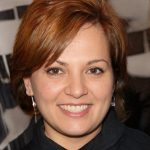 I'm a highly respected and well-known author in the cryptocurrency field. I have been writing about Bitcoin, Ethereum, and other digital assets for over 5 years which has made me one of the most knowledgeable voices in the space. My work has appeared in major publications such as CoinDesk, Forbes, and The Wall Street Journal. In addition to my writing, I'm also an active investor and advisor in the cryptocurrency space.