LIVE ON HOTBIT: RAMA TOKEN HAS BEEN DESIGNED BY GLOBAL DEVELOPERS FOR ALL DEVELOPERS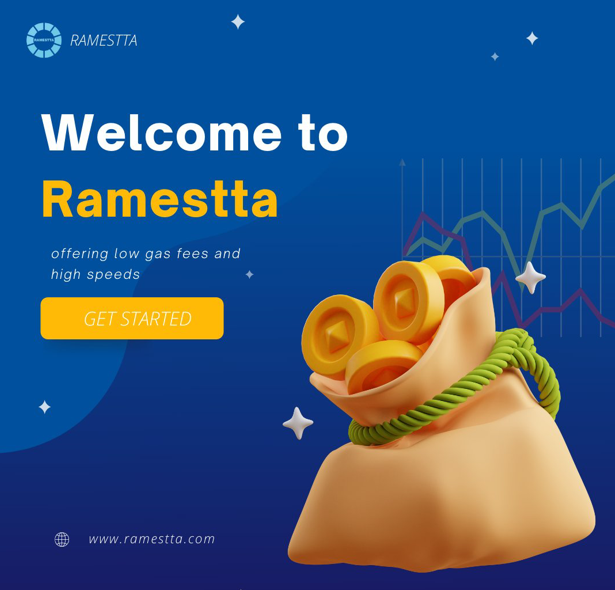 Read more to get the full gist!
Ramestta (RAMA) is an open-source project built a decentralized team of contributors from all over the world. It is a protocol and a framework of its own used for building and connecting EVM-compatible blockchain networks.
In other words, Ramestta is a blockchain!
Currently, Ramestta is live in its testnet version and
Mainnet will live once 1st Exchange listed RAMA eg Hotbit. It is a PoS, EVM-based blockchain, with a Layer 2 Solution and a framework for building and connecting EVM-compatible blockchain networks. Thus, if you want to create a token or a smart contract, or NFTs—any digital asset, you can choose Ramestta Blockchain because of its extremely unique features including the speed to complete about 70000 transactions per second.
Developers can simply change their Chain ID and enjoy faster EVM executions identical at the bytecode level. They can also use their familiar and standard web3 tooling to easily migrate to Ramestta and enjoy the technological features that have been exclusively designed to suit them best.
Built global developers for all developers, the RAMA Coin is used to pay fees for transactions taking place on upcoming dApps running on the Ramestta blockchain as well as for securing the network through staking. RAMA Coin is designed to be a utility token that functions as the unit of payment and settlement between participants who interact within the ecosystem on the Ramestta Network.
The native digital cryptographically-secured utility token of the Ramestta Network (RAMA Coin) is a major component of the ecosystem on the Ramestta Network and is designed to be adopted for use as the primary token on the network. RAMA is issued as RAMA-20 standard-compliant digital tokens on the Ramestta (PoW) Layer 1 blockchain.
RAMA Coin is expected to provide economic incentives to encourage participants to contribute to and maintain the ecosystem on the Ramestta Network. Computational resources are required for performing various functions on the Ramestta Network such as validating blocks and publishing proofs; thus, providers of these services would be rewarded with RAMA tokens for providing these resources to the network to maintain network integrity. Some of these services include "mining/validation" on the Ramestta Network.
RAMA Coin is used as the unit of exchange to quantify and pay the costs of the consumed computational resources. Only users who actually contribute to the network maintenance of Ramestta would receive token incentives.
So, in order to participate in the consensus process on the Ramestta Network, users would be required to stake RAMA Coin as an indication of their commitment to the project.
Already available on several platforms, RAMA Coin is set to be listed on Hotbit — the leading cryptocurrency exchange with over 7 million customers around the globe. With this development, RAMA is predicted to exceed our expectations as it will have the advantages and benefits that comes with listing on Hotbit The progressively developed blockchain, Ramestta, will thrive over its peers as more users keep contributing to its ecosystem.
Contact Information:
Website: https://ramestta.com/
Twitter: https://twitter.com/Ramestta
Telegram: https://t.me/ramestta_blockchain
YouTube: https://www.youtube.com/channel/UC71jcyOIyUnG7LkW1-yIBxA
Instagram: https://www.instagram.com/ramestta/
Facebook: https://www.facebook.com/Ramestta
Reddit :- https://www.reddit.com/user/Ramestta
About Hotbit Exchange:
Hotbit exchange is a premier global digital assets trading platform with more than 2000 trading pairs in total and was ranked no.1 among all exchanges regarding the number of types of cryptocurrency projects listed. So far, Hotbit has accumulated over 7 million registered users from more than 210 countries and areas all over the world. To learn more about Hotbit, visit their website or follow their Twitter for more updated news and promotions.
FOR EDUCATIONAL AND INFORMATION PURPOSES ONLY; NOT INVESTMENT ADVICE.
Any information offered is for educational and informational purposes only and should NOT be construed as a securities-related offer or solicitation or be relied upon as personalized investment advice. We strongly recommend you consult a licensed or registered professional before making any investment decision.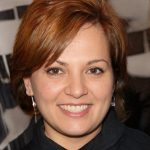 I'm a highly respected and well-known author in the cryptocurrency field. I have been writing about Bitcoin, Ethereum, and other digital assets for over 5 years which has made me one of the most knowledgeable voices in the space. My work has appeared in major publications such as CoinDesk, Forbes, and The Wall Street Journal. In addition to my writing, I'm also an active investor and advisor in the cryptocurrency space.