Blockchain Explained | Start learning about blockchain with Euromoney Learning
Euromoney's FinTech training courses are led by world-leading experts and cover a variety of topics including private and public blockchains, cryptocurrency, alternative fundraising strategies, and the role of AI, machine learning and big data in banking.
London
15-16 Jul 2020
2
London
02-03 Dec 2020
2
London
13-17 Jul 2020
5
London
30 Nov-04 Dec 2020
5
London
13-14 Jul 2020
2
London
30 Nov-01 Dec 2020
2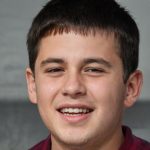 I'm a leading crypto author with over 10 years experience in the industry. I have been featured in numerous publications and am a regular speaker at major crypto events. I'm also the founder of Crypto Academy, which is dedicated to providing education on all things crypto.